Edward Weston is a master of still life photography, his manipulation of light to highlight shape, texture and form helped bring photography out of the shadow of painting and stand on it's own as a credible art form. Working for the majority of his career with and 8×10 field camera Weston's work is staggeringly beautiful, the detail he was able to capture with such large negatives is truly extraordinary and must be seen in the flesh to be fully appreciated. Known for photographing elemental landscapes, sculptural nudes and everyday objects Weston will forever stand as a champion of photographic progression, and in this post, we will celebrate his technique and explore the recreation of his work.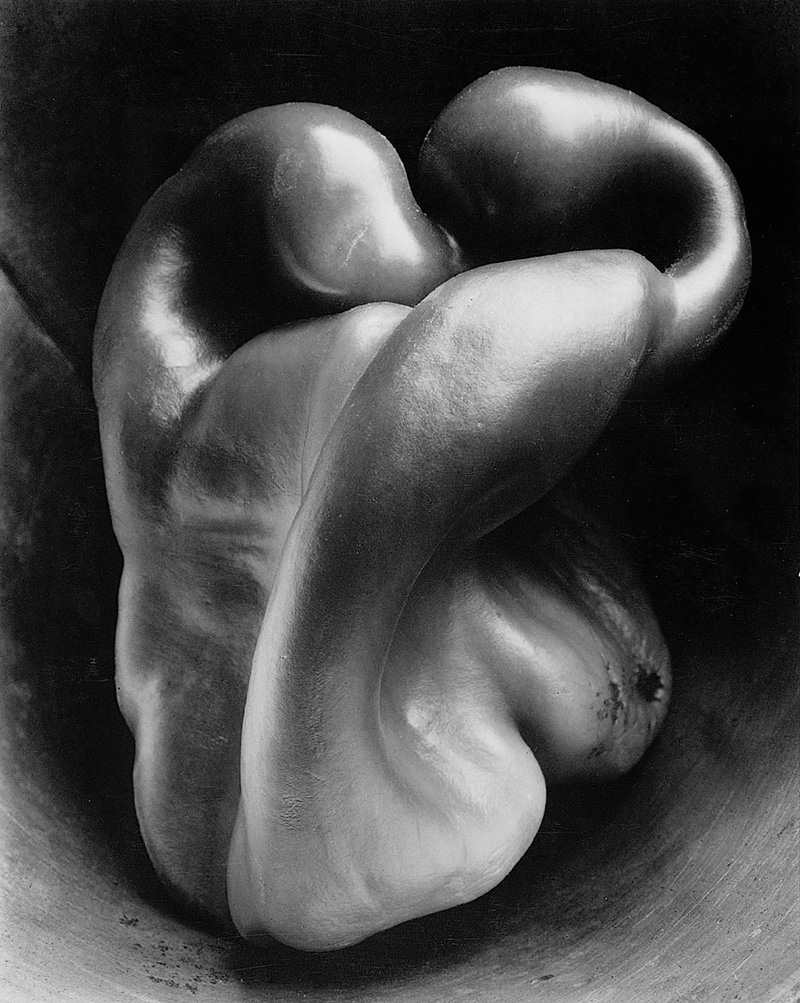 There is something beautifully sculptural about Westons work, his subject, in this case a pepper, has a masculine quality. The curvature of the shoulder of the fruit resembles the contortion of a muscular structure under duress. Like the sweeping brush strokes of a painter the fluidity of the object leads the eye in an arabesque fashion from left to right in the form of a contracted bicep. The majority of his still life work encapsulates this philosophy, each object in its own way possesses a gender through the consideration of shape and form. Each object photographed by Weston is elevated beyond it's traditional use and celebrated as something that has a uniqueness. It could be considered that his style life work is about a consideration for the individuality of anything, whether it be a fruit, vegetable or a person. Something that is natural and organic should be celebrated for what it is, celebrated for all its imperfections, scuffs and blemishes. An imperfect object that possesses a character all of its own has been allowed to exist in his photographs through the subtraction of colour and sophisticated manipulation of light.
8×10 cameras are large, heavy and difficult to manouvre, not to mention expensive to run. So for the purpose of this experiment we will be shooting on a digital SLR and a 4×5 Horseman large format camera. The lighting setup is simple, one lamp with a snoot to create a focussed direcitonal beam of light. The objects were placed on a black piece of card so there is no reflection and a black piece of card is also attached to the wall behind the object to create a clean background.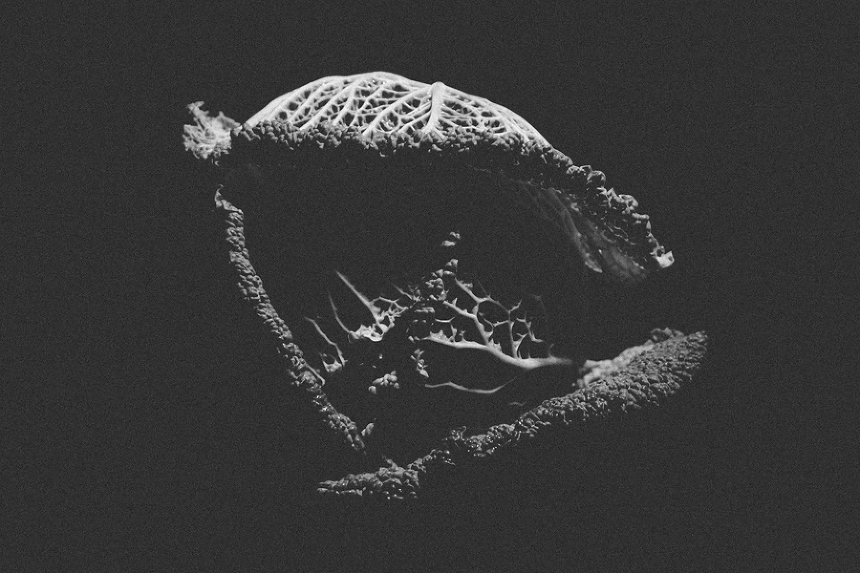 Cabbage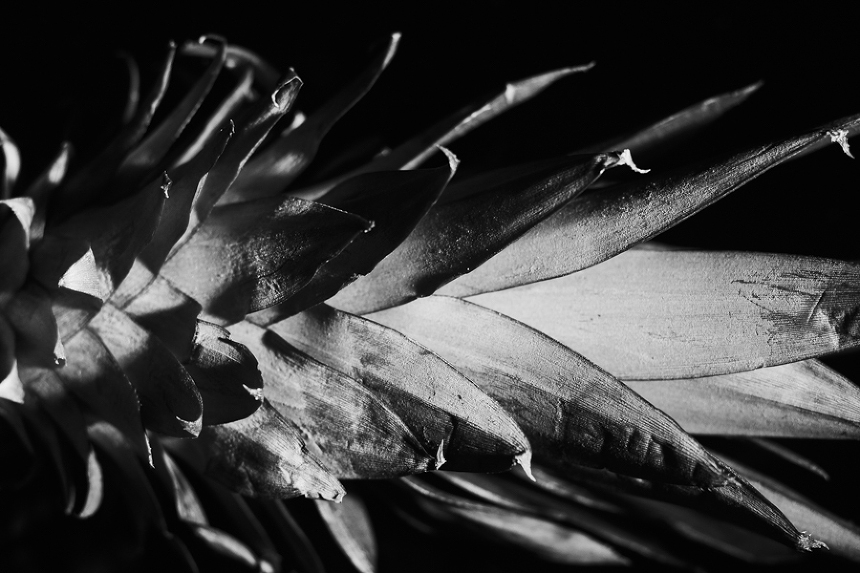 Pineapple
Dead Leaves
Daffodil Stems
Pineapple