Have you ever read a Facebook post where the writer talks about trading in all their Canon gear for Sony. Swapping one entire camera system for another, as if that's a simple thing to do? 

How about 'just ordered two new 5d mk4's…' as if they've forgotten that thats a five thousand pound camera? I'd need to apply for a loan to do that 
How? I asked. How can they afford that. What am i doing so horribly wrong that i can afford maybe one new bit of kit a year. 

Well…I've found the answer…

They grey import all of their gear.

Whats a grey import?
Long story short, your order your equipment through a company, they then post to a series of destinations in order to avoid paying the import tax on the items.

I have serious anxiety about these sorts of 'schemes'. I've always purchased through UK distributors to make sure I was protected by a guarantee and able to return the item if there was an issue. 
When the Canon EOS R was released, I wanted it. Focusing issues are the bane of my existence as a wedding photographer. I want to be able to compose things off centre with no worry that the camera will somehow screw it up. SLR's also have a mirror which creates front and back focusing issues. The EOS R offered a solution to these problems, so I was ready to commit.
UK launch price…£2200 body only.

FFS.

Panamoz price? 
£1500 

Tempted much?
I asked around my usual chums and they all had bought from grey importers before. Panamoz and E-Infin being the two preferred sellers.
The idea of having to pay an additional XX pounds to a Tory government for import duty was too much for me to stomach. On the advice of trusted friends I took the leap and opted to buy the EOS R from Panamoz.

Heres what happened…

…I paid my money….

…Five days later, i had a brand new, legit, Canon EOS R…that was it.

No emails from gov.org or letters from customs asking for more money. Just a well packaged parcel containing exactly what i ordered.
This was XX months ago and I've since shot an entire wedding season using the camera. No problems, no faults, no issues. This isn't a knock off, a replica or a Canon in disguise.

What was it that convinced me?

Firstly, recommendations and word of mouth are the best thing for any business. As soon as my friends had endorsed the grey imports as a legit way to buy new equipment, i was pretty much sold. However you've never met me, so whats my word worth to you? You can google me if it helps. My name is Liam, my business is called Liam Smith Photography. 

There's a picture of me at the bottom of this post, at a wedding, using the very same camera…
What else convinced me this wasn't a scam? Other online reviews of the company across Trustpilot, DPreview and other reputable forums. If you dig deep enough you can find examples of the Panamoz support team replying to queries. Good customer service.

PayPal. Buying through PayPal gives you an added layer of security when buying.

Finally, the warranty. Manufacturers give you a one year warranty as standard. Panamoz give you three years warranty. A little dig around on Trustpilot reveals instances where customers have had to send items back for various reasons and still give glowing reviews.
I bought the camera, and I'm going to buy all my future gear through Panamoz.

In order to alleviate any fears and show you the evidence I would demand in order to be convinced if I were in your shoes.

Heres the confirmation email and tracking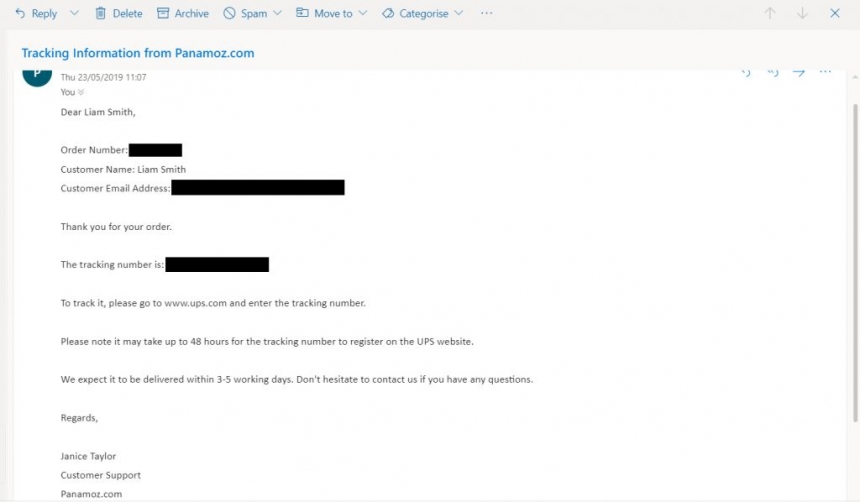 Here's me using it at a wedding.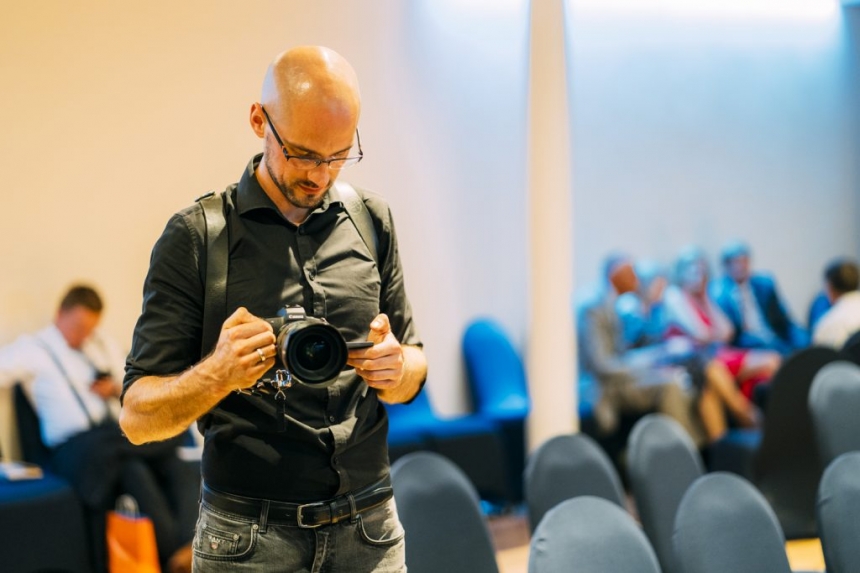 For my next purchase, i'll film the whole process and update this article with the video. Unless of course Brexit happens and screws everything up. 
If you're a student looking for a new camera to start a course, its probably even better to buy from E-infin. Its slightly cheaper as they only give you the standard one year guarantee, but when you are a student all the pennies count. If you are a pro photographer, wedding or otherwise, use Panamoz.
If you'd like to reach out and contact me directly please do. Use the usual social media channels and I'll be happy to help. Instagram is probably the fastest way to reach me, last login – 8th September 2020